Our outstanding team is here to help you reach your healthcare goals.
Chiropractor Cincinnati OH
Welcome to Academy Chiropractic Clinic located at 7351 Montgomery Road in Cincinnati, OH.
Dr. Richard Cohen is a Cincinnati chiropractor that prides himself on finding the root cause of your pain and determining the best course of treatment. Why is this so important? Being treated in another way is simply like taking an aspirin, temporary relief only. Let me explain. I recently had a patient who after two back surgeries, the last one being in 2008, continues to live in persistent, chronic pain. In 2017, he went to a neurologist who told him he was a perfect candidate for a neuro-stimulator. Here's the problem. That conclusion was based on his symptoms only, no diagnostics, no x-rays, no MRI, nothing. You know what that's like? Driving down the street and your oil light comes on, and you put a piece of black electrical tape over the red oil light, that's how that patient was treated. Symptoms are treated, but the problem still exists. The doctor has fixed nothing. In order to get rid of your pain, the doctor must identify the root cause of the problem.
Welcome to Academy Chiropractic Clinic
I am located exactly one mile south of Kenwood Mall on Montgomery Road. Directly across the street from the Silverton Post Office.
I became a chiropractor in Cincinnati for two reasons. The first is that I was born with congenital joint problems and have lived with chronic pain since the age of five. Chiropractic care has given me the most relief from my chronic pain.
After thirty one years in private practice, I believe that my mission in life is to relieve individuals from their acute and chronic pain. It's a passion.
If you're in pain, don't wait! Call my office today at (513) 791-7155. If you want to come in for a consult only, I do this free of charge. Call my office and Gina will set up your appointment. If we decide that chiropractic care would be beneficial in relieving your pain, then we will schedule you for a new patient appointment.
| | |
| --- | --- |
| Monday | 7:30am - 4:00pm |
| Tuesday | 7:30am - 4:00pm |
| Wednesday | 7:30am - 4:00pm |
| Thursday | 7:30am - 4:00pm |
| Friday | Closed |
| Saturday | Closed |
| Sunday | Closed |
Chiropractic Care May Help You With
HOW TO FIND A CHIROPRACTOR IN Cincinnati
This guide will help you find the best chiropractic clinic in Cincinnati for you. When most people in Cincinnati decide they need a chiropractor, they end up doing a search and just picking someone at the top.
Being at the top of Google for the chiropractic search does not necessarily mean they are the best chiropractor for you. Follow the steps below to make sure you are picking the right chiropractor for you.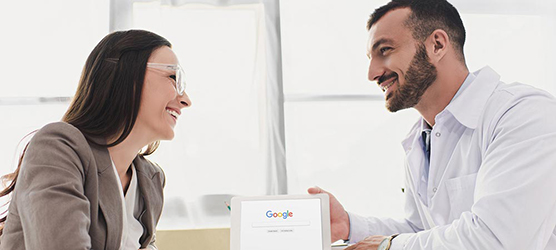 Time Needed: 5 minutes
Total Cost: USD 0.00
4 EASY STEPS TO FINDING A CHIROPRACTOR IN Cincinnati
Step 1: Open up a Google search
You will want to type one of the following in the search bar:
Chiropractor Cincinnati
Chiropractor 45236
Chiropractor near me
Best chiropractor in Cincinnati

Step 2: Review Their Website
The best chiropractors in Cincinnati put as much care into their website as they do into the rest of their office. By reviewing their website you will get a good feel for the doctor and if they are right for you.

Step 3: Check Out Their Reviews
Check out the Google Business Page of a chiropractic clinic you are thinking about visiting. It is easy for someone to say they are great, it's a different story to get other people to say great things about you.

Step 4: Give The Office A Call
Now that you have a basic understanding of what the office is about. Give them a call to make sure they fit the message that their website and GMB have been sending. You will know in a few minutes whether the office is the right one for you.