Begin Your Journey to Better Health
Back Pain
What if there was a solution that may be able treat your back pain without drugs or surgery?
Migraines & Headaches
Oftentimes, the source of your headaches and migraines is structural, with proper treatment it is possible to permanently overcome this debilitating issue.
Neck Pain
Neck pain can make even the simplest of movements involving the neck, head, arms, shoulders and back excruciatingly difficult.
Sciatica Pain Relief
An untreated sciatic condition can continue to worsen and make the daily tasks of living go from difficult to impossible.
Auto Accident
If you need personal care and personal treatment for your personal injury... look no further than Academy Chiropractic Clinic.
Herniated Disc
Whether the pain is mild or severe, it is important to deal with it promptly so it does not progress to the point of causing more permanent damage.

Chiropractor Cincinnati OH
Dr. Richard Cohen is a Cincinnati OH chiropractor who prides himself on finding the root cause of your pain and determining the best course of treatment. Why is this so important? Being treated in another way is simply like taking an aspirin, providing temporary relief only. To get rid of your pain, the doctor must identify the root cause of the problem which is the motivating force behind Dr. Cohen's practice.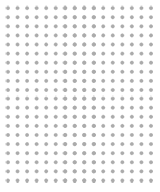 Academy Chiropractic Clinic
Your first visit will include a scientific explanation of general chiropractic care, a detailed description of how chiropractic care works, and an evaluation of your present condition. After evaluating your condition, Dr. Cohen will devise a personal treatment plan with proven chiropractic methods specifically designed to address your condition and health goals, including the following:
Back pain
Neck pain
Disc problems
Headaches/migraines
Hip pain
Sciatica
Dizziness
Vertigo
Muscular tightness and tension
Overall health and wellness
How Can Chiropractic Care Help You?
If you're in pain, don't wait! Call my office today at (513) 791-7155 and Gina will schedule an appointment. Consultations are free of charge. If we decide that chiropractic care would be beneficial in relieving your pain, then we will schedule you for a new patient appointment.
Our clinic is located one mile south of Kenwood Mall on Montgomery Road, directly across the street from the Silverton Post Office.
The History Of Chiropractic Care
The word "Chiropractic" is derived from the Greek words "cheir" (hand) and "praktos" (done) combined to mean "done by hand." It was chosen by the developer of chiropractic care, Daniel David Palmer. In 1895, D.D. Palmer performed a chiropractic adjustment on a partially deaf janitor, Harvey Lillard, who later reported that his hearing had improved due to the change.
D.D. Palmer opened the first chiropractic school two years later, and in the century since, chiropractic professionals have used spinal adjustments to help people prevent and cope with back pain, carpal tunnel, muscle strain, headaches and migraines, and a variety of other physical ailments. Millions of people benefit from the work of Dr. Palmer today.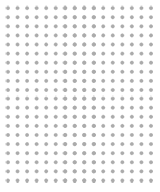 What Kind of Training Does A Chiropractor Have?
Chiropractic doctors go through a minimum of four years of schooling at a chiropractic college, generally preceded by an undergraduate degree in the basic sciences or several years of experience in a prior relevant health care field.
Students of chiropractic care must spend a minimum of at least 4,200 hours with their teacher, and a minimum of 1,000 hours of fully supervised clinical training with an instructor as they learn the appropriate diagnosis and treatment techniques to help heal your body and restore it to its natural, fully functioning state.
At Academy Chiropractic Clinic our chiropractic team is ready to meet with you to discuss your needs. We will help to design a program that is right for you. We look forward to meeting you.

Begin Your Journey to Health in 3 Easy Steps